Who is Archie Purnell & Stellar School Of Acting?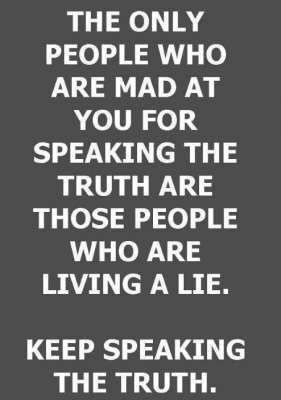 I have thought long and hard about whether to go public with my concerns about Stellar School Of Acting and Archie Purnell. I had to be really sure that I wasn't typing these words because I was upset or worried about my business or my weekly income and my passion for what I have been doing upwards of 20 years.
Over the years I have had some amazing competition from other drama schools in the areas I work, These schools have produced incredible results, schools that now have brilliant premises, kids on TV constantly, schools that's owners drive round in gorgeous cars and own incredible houses. This proves their success. They are good business women (and men) and I have never felt any animosity towards them, I have never been angered by their success or cried over their marketing campaigns. It's business, it's competition and it's fair. I do what I do and they do what they do and it's different and it's great.
But with this new acting school – it's been hard. Really hard. Both directors were my students five years ago. One had forged herself a successful career in presenting, Jamie Fisher (as he was known then) was from nowhere. He attended classes, he was likeable, knowledgable, charismatic, made himself indispensable in a very short space of time and before I knew it, he had the passwords to everything in my life. He almost ruined my career as an actor (I was working at The Almeida Theatre in London at the time) and he almost ruined my business. He also didn't turn up for his babysitting job I gave him – which was actually my biggest problem!
That was it – I cut him off and over the years I have seen him go from strength to strength. My late and great Bessie Michelle always used to say 'be nice to him – he'll end up running the flipping BBC one day' and so I was nice. Because Michelle was always right and gave me the best advice. I was nice to him.
I didn't warn Scream Management when he went there – and poached clients. I didn't warn Emma Stafford Casting. He even asked me to write a reference for an agents job in London – which I did because I thought 'well at least he will go away' – he then used the reference to work at All Stars Agency in Bolton (in competition with me). All Stars – run by another great woman who I have co – existed with for many years and never had an issue with.
When he went to Jamie Lomas I desperately wanted to tell Jamie. I have known Jamie for many years – close to 20 I think and have always championed him. We have a similar background, we started our careers at the same time, I have worked with him and always found him utterly brilliant and generous and and I am very proud of him, but I felt like the jealous ex, whining about Archie so I said nothing. Unfortunately had I spoken to any of the afore mentioned people – I would have found out that Archie was sacked from all the agencies he worked, leaving a trail of destruction behind him.
So, I kept quiet.
But then there was the soap awards and the young actor that's been sacked from Emmerdale. Look – I am not condoning him or his actions, I abhor violence and threats of violence BUT I will say that actors have moved agents harmoniously for many years. Starting a fight at industry events isn't something that happens normally – guess where the trail leads? Yea – Archie. I knew it as soon as saw the headlines.
Then a few weeks ago I was at the offices at PHA for a casting. Archie had his feet under the table and was full of his usual charm. He made horrendous allegations about Jamie Lomas which simply aren't true. He took me into the back room at PHA and said he would only be with them a year, steal their clients and set up on his own.
Did I go and tell the lovely people at PHA? The hard working individuals that have poured 50 years into their family run business? No, stupidly I kept quiet. It's almost like I have been in an abusive relationship – I thought if I told them, nobody would believe me. My son's career is taking off and Archie was making out he was best pals with the producer of the show my son is working on, even hinting he had put a word in for him! Utter nonsense I now realise. I remember that day very clearly as Archie got really stressed when I let it slip that he had been my babysitter – I have since found out that this was because he had told the team at PHA that he had taught my son to act and that's how he knew me?!
A few weeks later – I'm in hospital in Spain. Really ill. Yea – I almost died, bla bla, very dramatic. I didn't tell anyone as I'd been offered a role on a major drama and I couldn't afford to lose it. The only person that knew was my then 'agent' – Archie. You know where I am going with this don't you? I stupidly confided that I was going to have to let my agency go, just focus on teaching, for my health.
And then it appears – as a beacon of hope for all young wannabe's. Steller School Of Acting. They claim to have students in MATILDA, ITV, NETFLIX, BBC. Apparently they have 20 years teaching experience. When you copy and paste from someone else's website you really should change key dates and info Archie. It's me that's got the 20 years experience?
Oh well, I think. Time will tell. Anyway it's super hard running an acting school and agency, besides he hasn't any qualifications to teach, he hasn't done anything apart from one days filming on Brassic (that 10 years ago would have been cast as a walk on role) – what damage could he really do to Meladrama?
I really was super happy to sit it out – in fact seeing him wish himself happy birthday in the first person and stealing the credits of ICON, SCREAM, JLA as his own has been a constant source of amusement to us all. As has the idea that in Manchester – he's the next big thing, that people invite him to do podcasts, interviews, attend industry castings and events. It's amused me but more fool me again. I was stupid. I should have taken action and realised what a serious threat he is. Or was.
Because it's not funny. He recently lost his job at PHA, sacked again. I don't know why but the lies may be something to do with it. I know he is being investigated by SPOTLIGHT, (the industry bible) for falsifying his CV, Kel Allen's CV and others CV's. I don't know why he was sacked from JLA, Scream Management or Emma Stafford. I know the rumours and if you ask they will tell you. They have my full support as none of them lie. They don't need to. They graft for their money.
And this leads me to why I am typing this today and going public.
I am angry that he is using their hard work to get pupils into his acting school. The credits he is using are NOTHING to do with him. They are years of hard graft from those above. He didn't teach my son, he has never been to RADA (like his CV claims), he hasn't played on a WEST END Stage in Mamma Mia, he hasn't negotiated actors contracts, forged their careers and he certainly hasn't taught any of the success stories he claims are his. Blatant lies – and nobody apart from me seems willing to speak publicly about it.
I strongly advise that parents do not send their children to a school that lies to get you through the door. I don't believe in lying to children or parents.
I strongly advise all aspiring actors – whether at the start of their career or at any stage in their career – not to allow him anywhere near your name or reputation. He will promise things he just can't deliver to get you on board.
I hear he is now working at another agency. He's also opening more children's acting schools AND an adult and child acting agency. A career based on lies.
I would like to end this blog by speaking to you directly Archie.
This bit is for you Archie.
I hope you read this and really understand the significance of what I am about to write and how serious I am. Because you don't mess with kids dreams – not on my watch.
It's 2019 and times up. Times up Archie/Jamie. Every single time you make claims that just aren't true I will be here reminding everyone of the truth. You also need to ensure your claims about safe guarding, years of teaching experience, credits on your CV and your DBS and first aid are up to date as that's my next stop. I have no issue with your school, or any other school. There are loads of us – the only difference is you lie! Finally from the kindest place possible – when people give you amazing opportunities, as I did, Jamie did, Scream did, PHA did – take them and have gratitude. Believe that people might like you, believe that you can do it and that kind people want to give you a chance – don't let the demons in your head ruin your life and everyones life that comes into contact with you. I am sure someone will give you another chance – don't ruin it again. Second chances are hard to come by, fourth or fifth almost unheard off.
Ps please stop copying and pasting my safe guarding policy, it's mine. I am very proud of it – if you would like to use it, you can do so by donating to my CIC which was set up alongside Meladrama to provide drama and performing arts activities and classes to vulnerable children and teenagers living in poverty.