Meladrama was founded in 1995 by Melanie Ash, a professional actress from Preston who realised from her own experiences that, outside of Manchester and London, there was very little affordable training and support for those wanting to be professional actors. Mel is passionate about supporting and developing new talent in the North West and established the agency alongside the school, to promote talent to casting directors.
Click here for Mel's Acting CV:
We generally run with school terms and the classes focus on all aspects of acting including improvisation, creating believable characters, approaching a script, acting for tv, film and theatre, stage combat, vocal techniques and too many to mention. Students participate in a variety of showcases and performances and have the opportunity to be seen by casting directors and agents. All pupils perform at the end of each term – whether that's a small open class for friends and family to showcase what they have learnt or a massive full scale production. We find performing increases confidence and the rehearsal process equips actors with a strong work ethic. It also brings students together – creating face to face friendships that are so integral but often missing in the modern world.
Classes are informal and fun with the focus on developing each individual actor towards their own personal goals. For those without ambitions to be the next big star performing arts have been shown to help adults and children alike with self discipline, social skills, confidence and empathy, not forgetting that it's loads of fun and you'll make a bunch of new friends.
TUTORS
All our tutors are fully insured, trained, working professionals and DBS checked with extensive training in safe guarding. We are incredibly proud of all the students we have worked with since we opened in 2005. Whenever possible we like to hire staff that have attended Meladrama at the start of their careers – and several of these pupils feature on our Alumni page.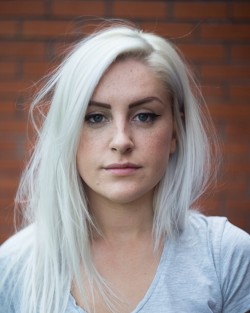 Hollie Thornton
Acting Tutor
Director of Meladrama CICHollie started acting classes with us when she was just 7 and we are proud to say that following her completion of teacher training she is now a company director for our CIC, the head of our Musical Theatre Academy, Community drama club in Ingol, and lead acting coach at our Preston Teenage Acting Academy. Hollie also teaches acting at various other prestigious schools across Lancashire whilst she pursues her career as an actor and model.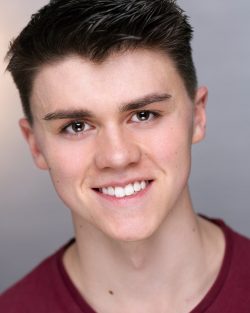 Ethan Castle
Dance Tutor
Musical Theatre Academy
Ethan started at Meladrama studying acting when he was just 12. He gained amazing marks in his LAMDA Acting Exams and while with us secured castings for Hollyoaks before eventually leaving to focus solely on his first love – Dance. At age 14 he won Preston's Got Talent at just 19 he has already worked with Diversity, StageBox and won regional and national dance championships – making it through several rounds in World Championships in Hip Hop Dance. . He is currently studying with a full scholarship at Liverpool Theatre School graduating in July 2019 after four years full time study. Although Ethan's passion is Street Dance – he is also trained in ballet, tap, modern, latin and he loves being able to fuse all these genres' of dance to create spell binding routines for our Musical Theatre Students on Saturday mornings in Penwortham.
Abi Dyson
Voice Tutor
Musical Theatre Academy
Abi Dyson has trained with Mel since she was just 8 years old. An accomplished professional actor Abi attended Pendelton College and then secured a place at LAMDA studying drama. Since then she has toured the northwest in professional theatre shows and is also highly trained in stunt work. Aside from her acting Abi is also a hugely accomplished and trained musician. Grade 8 piano and drums, and highly trained in Musical Theatre. She loves seeing the growth in the young people she works with and enjoys the challenges of helping young performers reach their potential.