Alumni
TISHA MERRY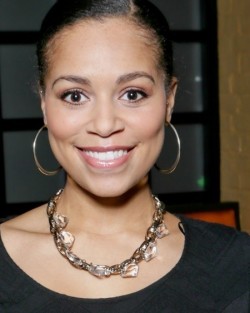 Tisha Merry started with Meladrama (Preston) in 2008. Her amazing talent and bubbly personality made her an immediate hit with casting directors.Her past credits include playing Charlie in the film 'Mam', directed by Full Monty actor Hugo Speer, as well as starring as Poppy in the BBC drama '32 Brinkburn Street'. However, she is more easily recognised as the vivacious Steph Britton in Coronation Street. Mel originally sent Tisha for an audition to play a different character, they remembered her and then later cast her as Steph. After a short episode run Tisha was so popular with the audience and the cast she has now returned as a regular on the cobbles. Alongside her blossoming career Tisha is also the patron of Meladrama. She supports all the student performances, will be writing guest blogs on the website and delivers guest master classes at the school.
So proud of our lovely Tisha!
Follow her on Twitter @Tisha_Merry
JAMES MEEHAN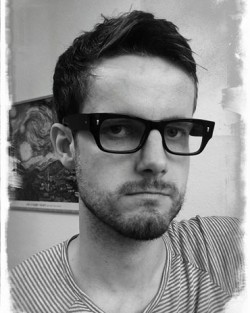 James Meehan started with Meladrama (Preston) in 2001. He was always a natural comedic performer and has gone on to be a professional stand up comedian. Currently his award winning comedy sketch group 'Gein's Family Gift Shop' are causing a stir at the Edinburgh Fringe Festival. They are receiving rave reviews including a 5 star review from The Sunday Times. James recently was a judge at our recent drama cups and we wish him every success!
Follow James on twitter https://twitter.com/JamesMeehan86 or check out his website www.jamesmeehan.co.uk
JAMES AINSWORTH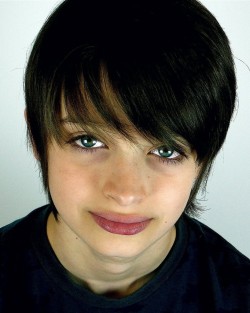 Mel spotted James in a show and signed him up immediately. He attended Mel@drama (Preston) from 2007 to 2009, and while with us he appeared in an award winning road safety TV commercial and appeared as Young BJ in the groundbreaking Red Riding Trilogy.James career has continued to take off and he has since taken a lead role in CBBC's 'Jinx', played Tootles in Nick Willings prequal to 'Peter Pan', 'Neverland' and appeared as a guest lead in Casualty.With so much talent so young James is bound to go far.
JOSIE CERISE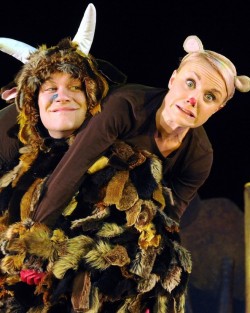 Josie attended Mel@drama for two years taking lead roles in productions and winning many acting awards. Mel assisted her with audition pieces for drama school and university, and she won a place at the prestigious Northumbria University gaining a First Class BA (Hons) in Performance. She was snapped up straight away on graduation and is now earning rave reviews all over the country for her performances with prestigious theatre companies such as 'Tall Stories'. Josie appears as the energetic, gymnastic daughter Mini Ha Ha in the BAFTA nominated 'Ha Ha Hairies' on Cartoonito. She also played Mouse in 'The Gruffalo' (West End/UK No.1 Tour) and toured Australia in 'Room on the Broom' including a run at the Sydney Opera House. Watch out for Josie in the new series of 'Grandpa in my Pocket' on Cbeebies this Autumn. Josie will be helping Mel run the school and agency until October, when she starts rehearsals for The Dukes Christmas show Cinder(Ella) in Lancaster.
Follow Josie on Twitter @josiecerise
JOSEPH SLACK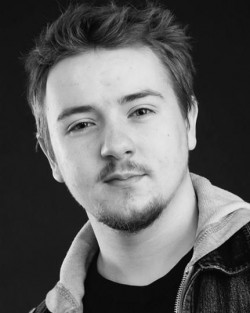 Joseph was a student with Mel's ex partner Will Travis but it was Mel that catapulted him to TV fame. Mel secured Joseph's credits including BBC's 'Doctors' and 'Waterloo Road' and playing the regular character, loner Bryn Williams, in 'Grange Hill'. Joseph's natural determination and passion for acting are a real credit to him and we are sure they will take him far. Joseph is currently writing and directing and you can catch his latest projects here on Youtube or follow him on twitter @WhyHeeeyImJoe
HEATHER NICOL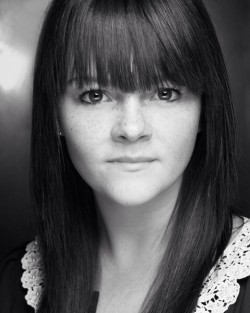 Heather attended private classes with Mel to prepare for her audition for Sylvia Young theatre school in London. With Mel's help she won a full scholarship and has since gone on to appear in the West End and various TV shows and films. Mel also helped Heather win the role of Winifred Bagnall in the film 'Ballet Shoes'. Since then Heather has gone on to appear in the children's TV series 'My Phone Genie', 'Casualty' and 'Doctors'.
To catch up with Heather follow her on twitter @HeatherNicol5
SHARI FOX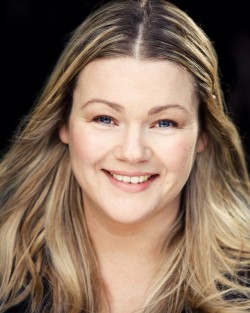 Shari caught Mel's attention straight away, Originally from Blackpool Shari attended the adult classes in Preston 2010-2012. Whilst with Mel she won the drama cups judged by actor Steve Evets and he was so impressed he paid for a full years classes for Shari at Meladrama. Shari starred in Whoops whilst with us and also worked for Meladrama productions on numerous corporate ventures. She has since gone onto appear in Emmerdale, DCI Banks, and Coronation Street. Keep up the good work Shari!
PAUL TOMBLIN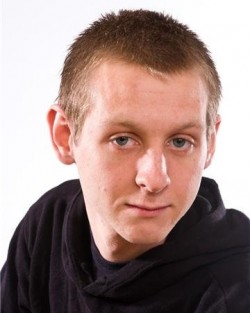 Paul stood out from the very beginning for his natural talent, a fact that has not gone unnoticed by casting directors. Originally a student from A Will & A Way he won rave reviews when touring with Certain Curtains 'Mockingbird High' and appeared with Tisha Merry in Hugo Speer's film 'Mam'. Other credits include the short film 'Audrey' directed by Tor Kristoffersen. and playing 'Ray' in the BBC's 'Room at the Top'. Paul has just finished filming a comedy film 'Whoops!', the story of an ordinary housewife who is an accidental serial killer.