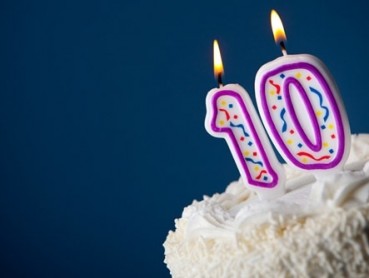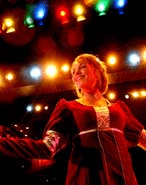 10 years ago I was living the dream.  I had loads of cash, was a semi regular on Emmerdale playing Colleen King, was touring the country in various theatre productions and had fallen in love with a mysterious actor/co star (bear with me on the last bit of the dream). I was booked to turn on the Christmas lights in my home town of Preston.  Could life get any better? Well in fairness it could as I managed to make a right mess of turning the lights on.  All I had to do was tell everyone the name of the panto and press a button.  Ooops. It always looks so easy on the tele!
Anyhow, the mysterious actor inspired me to set up my own acting school.  I had been teaching since the age of 16, and was already working at various performing arts schools, I had the 'name' and experience to draw the kids in and I should really have been reaping the benefits.  So I did it.  Mel@drama was born (am I going a bit too far with the childbirth comparisons)? Maybe I am broody.
I was so so scared! My first class opened on a cold Tuesday evening in January at Plungington Community Centre in Preston.  It was amazing.  It was like coming home.  Loads of people turned up, we had the most amazing time, the younger class was absolutely packed. 50 kids!  I was buzzing.  I sent them all home with their welcome packs, promising to make them all stars if they came back the week after with a tenner.  A week later I sat there,  6 pupils, me and the mysterious actor and felt utterly rejected.  I couldn't even speak, let alone teach! Mysterious actor did the talking (he did like the sound of his own voice to be fair) and I sat in the loo crying.
I eventually got over myself and sulked into class, and had a fabulous time.  It was the start of something really special.  People told their friends, they told their friends.  The school rapidly grew and I opened more classes, and fell totally and head over heels in love with my own drama school.  Pupils started attending castings, got great feedback, had successes, had a few heartbreaks.  I always say to parents who are worried about their kids becoming child actors that it's the best way they can decide whether they can handle it or not.  The hardest part of acting is the rejection.  The constant waiting for a call off your agent, travelling to an audition full of optimism and then being told no.  If your child wants to carry on putting themselves through that and they can handle it, learn lines and can portray emotion then they're going to be an actor.
Almost 10 years later, I've made a few stars, made a few mistakes, given lots and lots of people confidence. Confidence to pursue their dreams, to understand the craft of acting, audition technique, use the tools I teach them, but perhaps more importantly I have empowered people.  I love all my students and know them all personally. They are my family and I am blessed and proud to 'foster talent and create change'. Meladrama now has a social conscience.  I have a very real commitment to creating drama that changes the world.  My baby is finally growing up……
Written by Melanie Ash