Brand new term at Meladrama with the focus firmly on 'Acting for Television and Film'!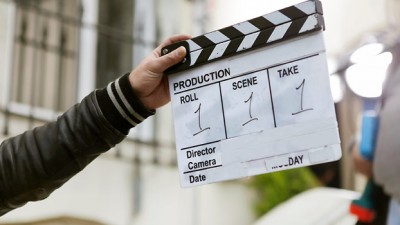 We'll have all the usual fun, games and warm ups but teenage students will also be given an opportunity to really focus on technique – with work being professionally filmed and uploaded weekly.
We will also continue to bring in top TV casting directors to work with students and share those valuable tips and feedback.
Younger groups will have 'one week on/one week off' – as 'confidence building' is also going to a major focus this term.
Super excited!
Good thing is – you will be able to see your work every week with a special link – the plan being that we will see remarkable improvements over the term!
This will culminate in all students professionally filming a piece that can be used as a showreel or indeed as a Christmas Pressi to those pesky relatives that are hard to buy for!
Our prices stay the same – as they have for ever!
Now in our 12th year!
All classes taught by Melanie Ash (BA HONS/ALAM).
All staff DBS checked with constant safeguarding training in place. We pride ourselves on keeping all our children safe – see our website for policy – and we are FULLY inclusive!
NEW STUDENTS E MAIL NOW TO CLAIM YOUR FREE TASTER SESSION ON THE 4th, 5th, 11th or 12th OF SEPTEMBER.