Do you want an acting job?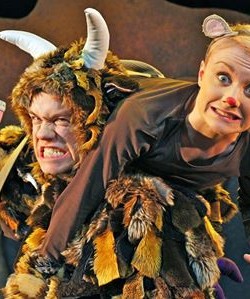 by Melanie Ash
So you want to be an actor.  You've attended classes, signed with an agency, maybe you've gone to university, drama school or 6th form college.  You are full of it!  You have so much enthusiasm, talent and determination. Enough dreams of stardom to make even the saddest x factor contestant look like they don't really want it – not like you do.
So what 's going wrong? Why are you not working?  How come the girl from your class is now on Hollyoaks – she wasn't even as good as you?
This blog is designed to give you a few tips, a few home truths and some honest advice on how to optimise your chances of getting work.
Firstly – please please stop writing to agents and casting directors letters saying 'I want to be taken as a SERIOUS actor'.  What does this mean?  Yes actors are rather fabulous and fun (if a little narcissistic) but ALL actors want to be taken seriously.  This one sentence says more about your mental health than it does about your talent.  The subtext to this rather sweeping and ill thought determination is 'I want to be taken so seriously I never have to do a commercial, soap or TIE and just walk straight into a Jimmy McGovern drama with Sarah Lancashire' ……………..which leads beautifully onto my next point.
Stop being a snob!  There is absolutely nothing wrong with doing theatre in education (TIE), or commercials or soaps.  I always find it incredible that it's the same actors that refuse to do TIE that spend hours being an extra yet maintain they are acting for a living!  Wake up call!  Being an extra is not the same as being an actor.  The confidence to be gained from going on tour in TIE is  second to none.  It's much more worthwhile than sitting in an office temping, sitting on set as an extra or calling your agent moaning about having no work.  Skills and personality traits it will give you for your future career in Hollywood include gaining confidence, a thick skin (if you can sing on stage to 200 kids who think you are absolutely rubbish, are shouting rude words and throwing things at you-you can meet the rudest of directors) , a strong work ethic, patience, compassion (touring in a van and living with 5 other farting and emotionally challenging actors for 12 weeks will either make you or break you).  On a serious note you will learn more about characterisation, playing your objective, the use of silence, projection, timing etc than you'll learn in 12 months being an extra.  It's the nearest thing you'll get to Rep Theatre – where all our greatest actors got their training.  Google Rep – it was hard work but it was great training for actors.  And guess what?  It's a job on your CV which means I can tell the casting director that you are a professional working actor and NOT a nobody dreaming of fame.
Next up – it's ok to do a couple of short films for free.  Choose your scripts carefully, they can be used as a showreel, some students may agree to put you a showreel together in exchange for you working on their film.  I am not convinced drama schools, 6th forms etc give actors enough training in acting for TV and film.  Nothing compares to the experience you get on set without the pressure of the  whole nation seeing that dodgy thing you do with your eyebrows on close ups.  You need to have your technique perfect by the time you are filming on Casualty.  You need to know what works, how to work your camera angles, how to turn on the emotion when filming  out of sequence with a mega famous actor after a night on the pop (you had to go out – when you gonna be invited out with such beautiful, charming and famous actors ever again?)
Finally, when you do get a casting please please please be interesting!  Every casting director already knows that you want to be an actor, that you are obsessed with it, that you are doing EVERYTHING you can to make it happen.  What they want is someone who can say the lines as if they mean it, react (and show the reaction)  and is the kind of person you wouldn't mind having a brew and a slice of cake with.  Tell them something interesting that'll make them remember you – an acecdote, a charming story that is self effacing and that would endear even the toughest casting director. If that doesn't work?  Compliment her on her shoes or ask what footy team he supports (and keep everything crossed its the same as yours)!
My last  little pearl of wisdom is ask yourself why?  Why do you want to be an actor?  If its because you want to be famous – please jog along.  If you love reading a script, bringing a character to life, learning your lines, attending classes  (even if you do think you are better  than the girl from Hollyoaks) and you can handle regular dollops of rejection then it may well be the career for you.   And if that's the case – take a good, hard long look in the mirror.  What's different about you?  What's unique? Stop pretending to be something you are not, work out who you are and 'sell' that.  You are already expected to pretend as a job – its impossible if you are already pretending to be something you are not.  Your acting will be false.  Keep it real, stay true to your beliefs, have a moral compass, be kind – to yourself and others, do 6 months TIE and trust me you'll get there!
Mel x