If Carlsberg did work experience…..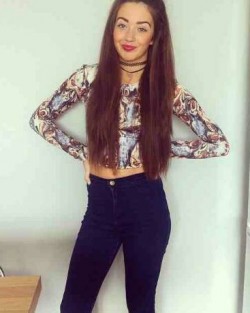 Work experience is a fantastic way to explore the wonders and opportunities the so called 'big bad world' has to offer. Fortunately, my school provides most, if not all, students 2 weeks of placement in the work place of their choice. Sounds great doesn't it? You want to be a teacher? you go to a local school; you want to be a gym instructor? you go to a local leisure centre. But what if you're like me, aspiring to be the next West End star, TV actress or pop singer. Where do these kids go? I guarantee you 9/10 times they end up working in McDonald's or somewhere which isn't benefitting them in any way, shape or form.
Luckily for me, my majorly cool, magnificent, multi talented drama teacher and agent Miss Melanie Ash agreed to let me live in the fabulous lifestyle of her for two weeks. BINGO!
Working with Mel isn't your typical 9-5 schedule. In fact it's far from it. But that's what makes it wonderful! You never know what new and exciting things you will be learning each day. Will you be driving into Salford Quays for a client's audition? or be assisting teaching an acting class? Who knows. Not even Mel does sometimes! That's the reality of this industry, you have to take each day as it comes.
My first day kicked off at around 2 pm in the afternoon. It consisted of me clambering over the neighbours garden unable to find a route to Mel's front door. Good start. However the remainder of the day went onwards and upwards. Despite the next door neighbour certain there was a 15 year old burglar snooping around at 2 in the afternoon.
Teaching the drama classes was definitely the highlight of my week so far. It's so lovely to see young and old students eager to listen to what feedback you can give them to make their performances even better and to watch them enjoy the lessons you have planned out throughout the day.
Day 2 was extremely hectic! I was greeted by a bowl of strawberries and cream and a packet of Reversey Percys. Bliss. However, Mel then broke the news that I had to write a press release, finish writing a script, check everyone's CV's and sort out her paperwork in the space of about 2 hours! So that's when the panic started. Mel returned home at 3pm with an excited little boy ready for an audition in Salford Quays. Apparently, Salford Quays is beautiful, just not when you're soaking wet through in the pouring rain. We dashed from one place to another with a quick pit stop at McDonald's and eventually returned back in Preston ready to teach some drama classes. Panic over.
So there we have it. A short snippet of work experience with Melanie Ash. So to the kids out there like me, don't settle for work experience in McDonald's! There is so much more on offer!