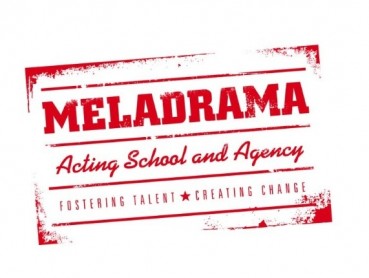 Why choose Meladrama for acting classes?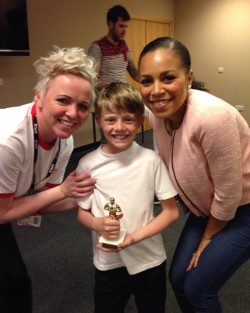 YES!! of course I am biased! My acting school Meladrama is celebrating 10 years, it's my baba, my bread and butter and of course I am going to say we are the best!
But working away from home and being back filming (guest leads in Holkyoaks, Coronation Street and Casualty) and treading the boards in Little Revolution at The Almeida has really made me appreciate everything we have created in the last 10 years.
We are not like other 'stage' schools. I know this to be inherently true. Our tag line 'fostering talent, creating change' isn't something I take lightly.
I believe that classes should be affordable and accessible to ALL, regardless of social mobility, disability, gender, talent…..or how much cash you or your family do or don't have.
There are no 'auditions' to join us but there are very real and tangible opportunities to pursue a professional career in TV, film and the theatre. Just look at patron Tisha Merry and what she has achieved with our help, tuition and guidance. AND we celebrate and actively promote 'difference'. We are absolutely committed to providing industry ready talented actors in all shapes and sizes. The more unique the better as far as I am concerned, and seeing this reflected on TV and in mainstream media is something I am working hard towards.
Our classes are about 'empowering' each student, teaching the beautiful craft of acting but also learning skills along the way to use throughout life to help build confidence, make the correct decisions and respect themselves and other people. Thus leading happier and healthier lives….. And you thought I just taught you how to act!
We don't 'shout' at or 'nag' students. Each student works with their own ability towards their own personal expectations and goals. If you want to measure this we will train you for LAMDA exams, you can take part in a performance every 3 months, take part in competitions judged by industry professionals, you can even attend castings for TV work, but the emphasis is and always will be on having fun and creating social change.
We don't do and will never do plays that don't have equal roles for all involved. You all pay the same price for classes and all deserve a fair opportunity to shine. I write all the plays and they will always have a social conscience. Our work will always promote equality and diversity, and will always be told from the 'underdogs' perspective. We are currently developing an idea to provide professional training in dance and voice but with the same ethos.
Finally I am a single mum. I know how difficult it is being a parent. Making the right decisions, juggling work with childcare, finding enough money to pay for everything. I know how precious and beautiful our children are. If you are an adult or teenager looking at classes I know exactly how it feels to have a dream. Nothing has come easy to me and that's why I believe Meladrama has a heart like no other.
All the people that work for Meladrama are dear special friends. They are people I consider family. I trust them with my son and I would trust them with my life. They have all attended classes with me as young people and children and 'get' our ethos. We are one big family, but we have room for a few more brothers and sisters!
Ok I have made us sound like some sort of cult! This isn't my finest blog but it's true, honest and heartfelt and written whilst pushing a 6 year old on a swing in-between rehearsals!
Best thing to do is come along and give classes a go. Your first class is free, so nothing lost! Except possibly any hang ups you might have…… We tend to get rid of them pretty early on!
Mel x